Chasing the High, Beth Michele's first M/M Contemporary Romance, is now LIVE on all PLATFORMS!!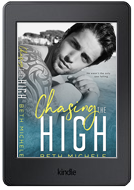 Here is what early readers are saying!
"Sexy, emotional, sweet, and hot. I couldn't put it down. Sam and Drew's chemistry is off the charts."
"It doesn't matter whether you have ever thought of reading an M/M romance before or you have and you think it's not your thing…READ THIS BOOK, because everything will change for you!"
---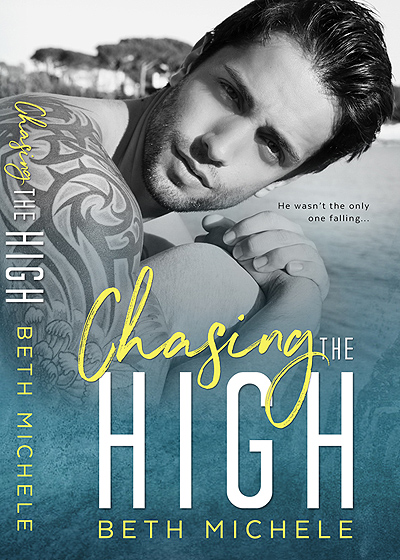 Left at the altar. Dumped. Abandoned. Jilted.
That only happened in books. Fictional disasters like the kind I wrote. It wasn't supposed to happen to me, Sam Stone. My life was supposed to be orderly. Organized. Perfect.
But I had no control over my fiancé's decision to leave me.
What better place to be alone while nursing my broken heart than in paradise, right? Two weeks of sandy beaches and tranquil waters to quietly rethink my life.
That's what I thought anyway—until Drew Mariano came along and shook everything up. He shook me up.
He made me forget myself. And that was good.
He made me want to take chances. And that was hard.
He made me feel high on life. And that was amazing.
But I was afraid…the higher I got…
the harder
I was going
to fall …